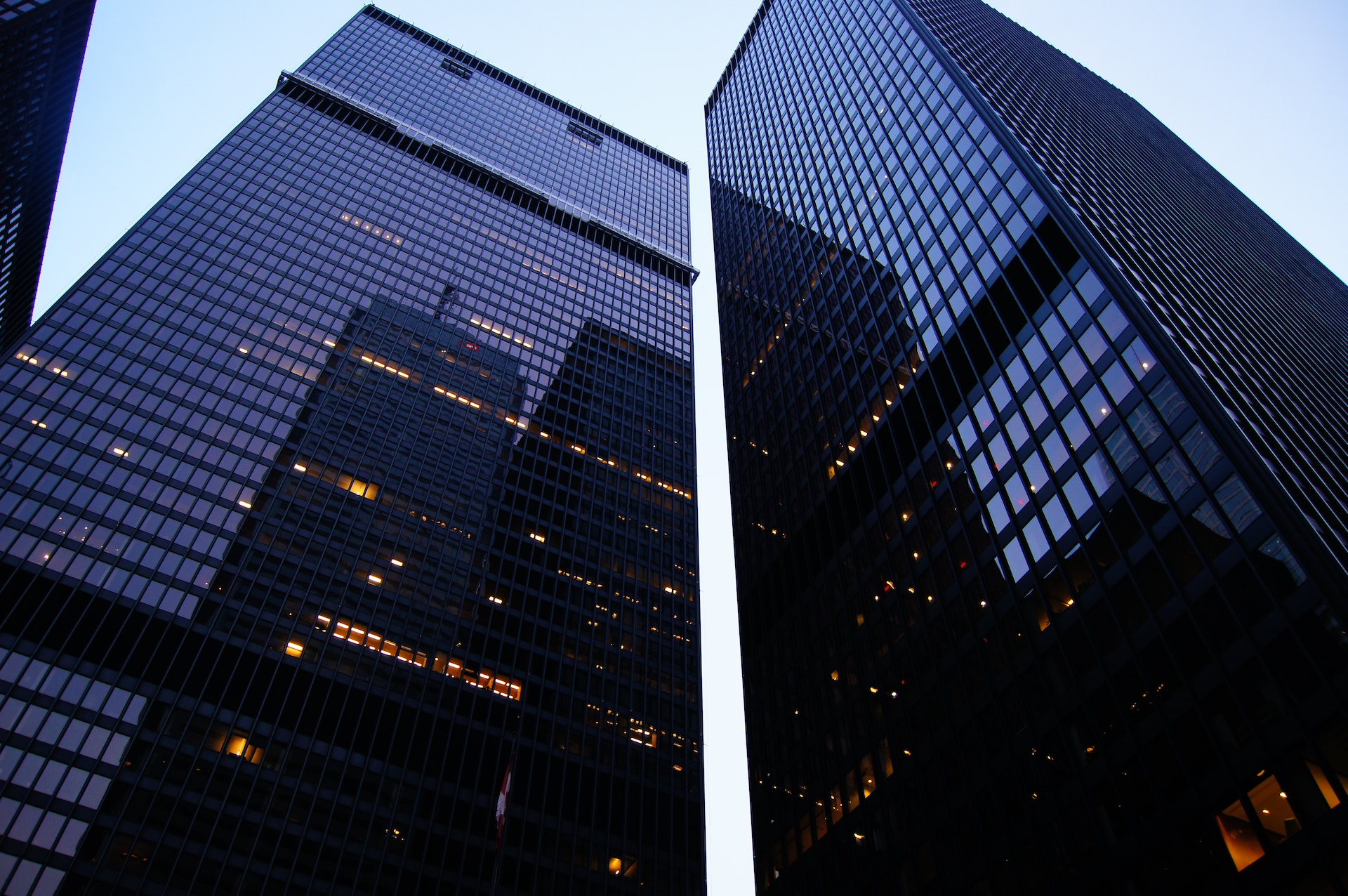 Best RADIUS Servers for Enterprise
RADIUS servers, also known as AAA (authentication, authorization, and accounting) servers, are a staple in Wi-Fi, wired, and VPN security. They offer much-needed security to networks by authenticating each connection, providing varying levels of authorization for users, and keeping logs detailing every connection attempt.
These are extremely beneficial functions for enterprise-size organizations, which have much larger networks to defend. Without experience, however, setting up a RADIUS server on your own is challenging, and finding a RADIUS service to use can be overwhelming. To streamline your decision, we've done the work for you and gathered this list of the best kinds of RADIUS servers for enterprise organizations.
Why Should Enterprises Use RADIUS Security?

The cybersecurity landscape is constantly shifting with the emergence of new threats. As the size of your network increases, so does the number of vulnerabilities and potential entry points.
There are tons of cyber attacks that enterprise networks reliant on PSKs (pre-shared keys) are vulnerable to, such as:
OTA & MITM attacks
Brute force and dictionary attacks
Phishing attacks
One of the greatest threats, however, is the human element. With over 60% of Americans reporting that they reuse their passwords, even the most stringent password requirements are no guarantee that your Wi-Fi and VPN are safe.
Enterprise RADIUS servers can help you tighten your Wi-Fi and VPN security by ensuring that everyone has their own set of credentials for access rather than sharing one set. Of course, when you use digital certificates, the benefit of a RADIUS server is only heightened because the vulnerability inherent to passwords is removed entirely.
On-Premise vs Cloud RADIUS Security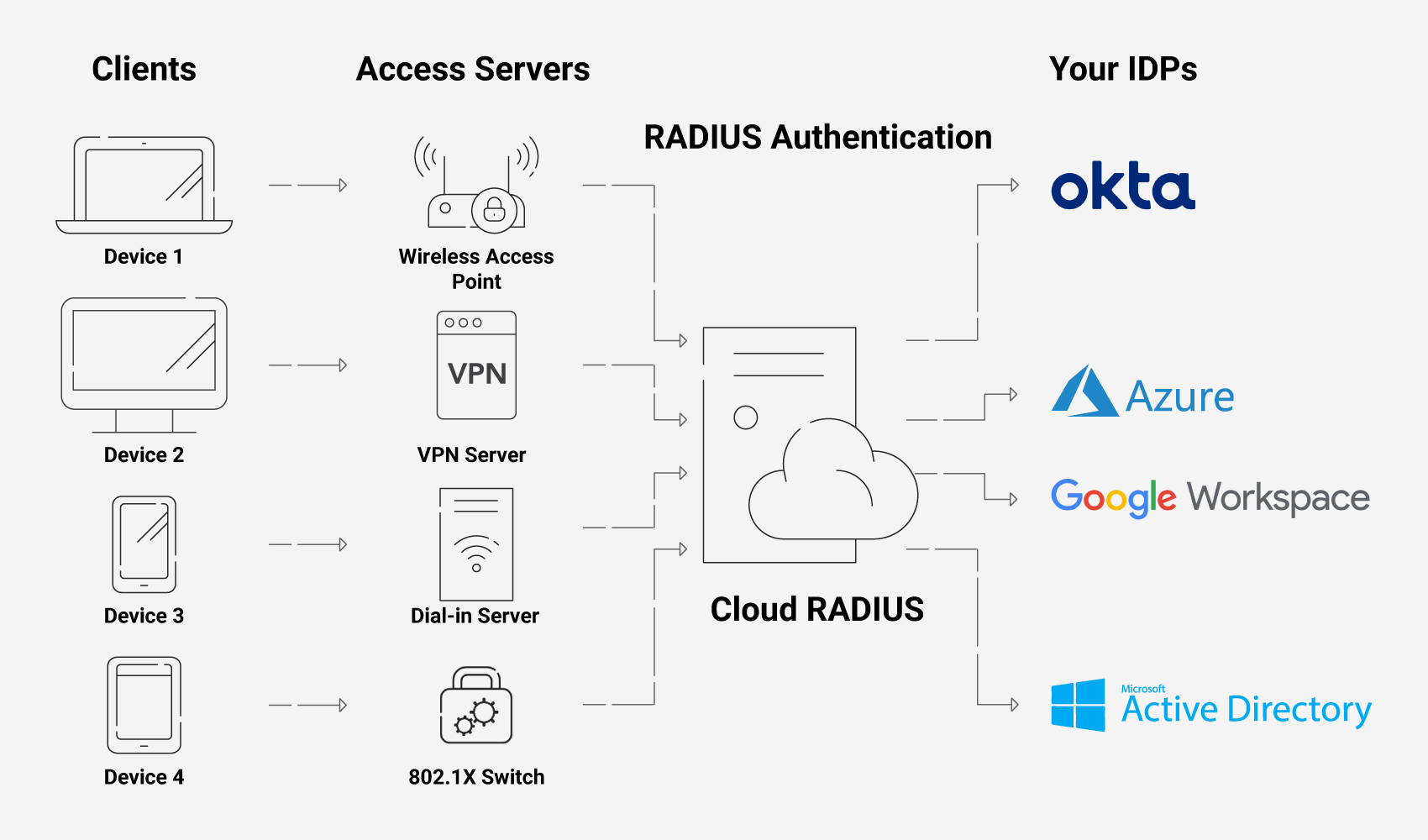 In the past, RADIUS servers have been built physically in-office in on-premise setups. Today, some RADIUS servers are still occasionally established on-premise, but typically only when there are stringent compliance or audit requirements for data security. Some find it more secure when they have complete control over the construction of their RADIUS.
There are many drawbacks, however, including a high cost when you have to replicate these physical servers at every location and a lengthy deployment time. Alternatively, cloud-based RADIUS servers are much more scalable, since you don't need to duplicate their infrastructure across every single office location your enterprise has. Managed services like Cloud RADIUS can also be deployed extremely quickly, due to the support of experienced engineers.
What to Look for in a Cloud RADIUS Server
There are numerous cloud RADIUS services available to enterprises today. This makes choosing one confusing and overwhelming for an already-busy network administrator. As you consider your options, keep these RADIUS server requirements in mind:
Integration & Ease of Deployment
Compatible Authentication Methods
Support & Documentation
Regular Updates
Integration & Ease of Deployment

Ideally, any enterprise RADIUS server you use should be able to integrate with your existing infrastructural components. Having to make any huge changes or forklift upgrades to your infrastructure will just draw out the length of deployment – leaving your network vulnerable for an even longer amount of time.
Look for information about which Identity Providers and Wi-Fi vendors the RADIUS is known to integrate with. Make sure that list includes your infrastructure vendors.
Compatible Authentication Methods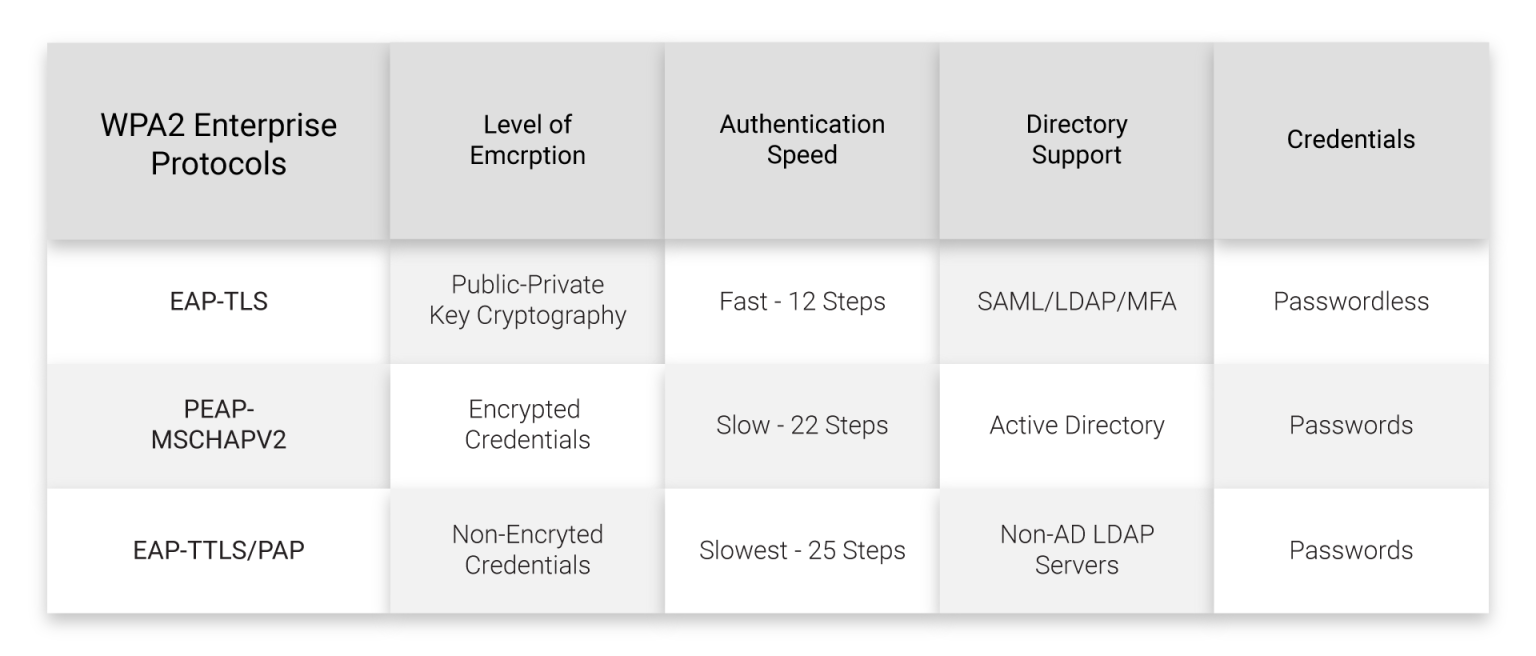 Another thing to consider is what type of authentication you want to use along with your RADIUS. It's common to use credentials still, which most RADIUS servers will support.
However, digital certificates are a significantly more secure option, and they don't need to be difficult to deploy with a good managed PKI service. If you're interested in going this route, you will need to ensure your RADIUS server is compatible with digital certificates.
You'll also want to think about the authentication protocols supported by each RADIUS service's infrastructure. This is often related to whether you'll be using certificates or passwords, but is still a nuance worth contemplating. EAP-TLS is what we recommend given its speed and its common use with digital certificates. However, not all RADIUS services are guaranteed to support it in their standard service, and may support protocols like PEAP-MSCHAPv2, which encrypts credentials.
Support & Documentation

RADIUS servers require expertise to set up and maintain on a day-to-day basis. Having detailed supporting documentation will give you the resources you need to reference in the future if any issues arise.
The addition of a support team is even better. Who better to help you quickly resolve issues than the people who built the RADIUS and work with it every day? Not all RADIUS services offer the same amount of support, though, so this is something to keep in mind while you look at your options.
Regular Updates

Any security-conscious professional knows that your security measures need to change in time to keep up with emerging threats. Similarly, any RADIUS service you utilize should also evolve to keep up with the times.
Vigilant RADIUS services often develop and release new features. Examples of a couple of recent additions to some services include features like RadSec or Change of Authorization.
Best RADIUS Servers for Enterprise
Cloud Infrastructure
Passwordless
Cloud RADIUS is a managed RADIUS service that was specifically designed from the ground up for secure passwordless authentication with digital certificates. It pairs with SecureW2's managed PKI and easy onboarding and deployment tools such as our dissolvable onboarding client and managed device gateways.
On its own, it's known for its vendor-neutrality and ability to fit into any infrastructure seamlessly. With its supporting team of engineers, it can be deployed in under an hour.
What's more, Cloud RADIUS empowers organizations to move past legacy protocols like LDAP. Since it can communicate directly with your Identity Provider at the time of authentication, you don't need a duplicate LDAP directory server. Without ties to legacy protocols, Cloud RADIUS makes it simple for enterprises to move to the cloud for all their authentication needs.
Password & LDAP-Based
There are many cloud RADIUS servers available that utilize LDAP today. Many of them have attractive features, such free trials of varying lengths that allow your administrators to get a feel for how they work prior to deploying them on a larger scale.
Some have additional perks, too, such as multi-tentant portals for MSPS, or the ability to integrate with major IDPs. Common drawbacks for these types of RADIUS servers, however, are their reliance on cloud LDAP servers, rather than communicating directly with your IDP. Unfortunately, there are plenty of reasons for organizations to steer away from LDAP these days.
Additionally, many of these services aren't designed for passwordless authentication by default. The main authentication protocol they tend to support is EAP-TTLS/PAP. This doesn't mean that you can't go passwordless with such services at all, but some require you to purchase an add-on to do so with EAP-TLS.
Open Source
In terms of monetary expenditure, open-source RADIUS servers are a noteworthy option. Since they are open-source, they are generally readily available and you don't have to pay licensing fees.
But like many other "free" things, open-source RADIUS servers are an entirely unmanaged service. You will need to configure it and deploy it yourself within your organization. Furthermore, it may not automatically include any access to a support team, although some open-source RADIUS servers may offer additional support for a variable price.
Legacy & On-Premise
For some organizations, on-premise RADIUS servers are the RADIUS servers of choice. This could be the case, for example, if you've already set up the necessary infrastructure for one in the past or you only have one office location to worry about.
In many other situations, however, cloud-based RADIUS services are a far superior choice. They don't require replication across multiple locations, they're generally simple to deploy, and you don't have to invest in physical security measures to protect them local weather conditions or threats.
Deploy Enterprise-Grade RADIUS Security Easily with Cloud RADIUS
A cloud-based RADIUS solution is the answer to many of your network security's greatest challenges. It allows all of your locations to authenticate to the same RADIUS at once, it's scalable, and you don't have to worry about duplicating costly on-premise infrastructure and staff.
Cloud RADIUS offers you all the aforementioned benefits plus so much more. Since it's vendor-neutral, it can integrate with your current infrastructure. It was designed for passwordless authentication with digital certificates, removing the vulnerability that passwords create in your network. With its Identity Lookup feature, it can even communicate directly with your IDP in real-time during authentication, applying the most up-to-date policies.
Plus, we pride ourselves on our highly knowledgeable team. On top of updating our RADIUS with cutting-edge features like RadSec and Change of Authorization, we offer rapid support from our expert engineers. Sign up for a free demo today to see Cloud RADIUS in action.