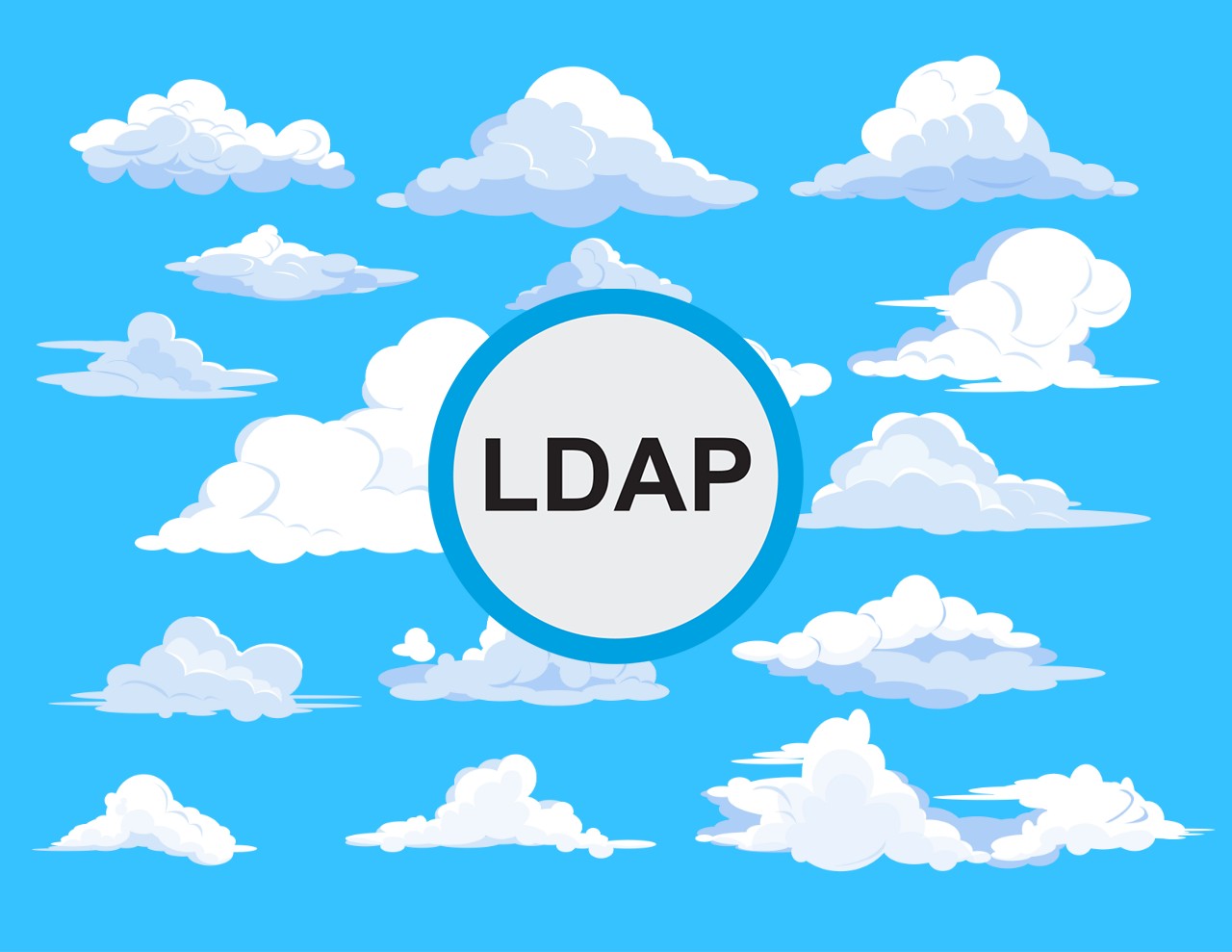 LDAP Authentication In The Cloud
For years, LDAP has been the dominant protocol for secure user authentication for on-premise directories. Not only have organizations used LDAP to store and retrieve data from directory services, but it is a critical part of the Active Directory (AD) ecosystem, allowing the RADIUS  to store and retrieve data from the directory.
Unfortunately, maintaining an on-premise server (just to keep using the outdated LDAP protocol) along with your directory in the cloud, is time consuming and expensive. Both servers will require administrators to configure and maintain, creating double the work.
There are cloud alternatives, of course. A cloud LDAP alleviates the burden of implementing LDAP by relying on off-prem, pre-configured LDAP servers. These servers require little-to-no maintenance, saving companies tons of time and effort. Additionally, you can save even more money by leveraging those on-premise servers for better use or get rid of them entirely.
Due to the difficulties of on-prem LDAP, many IT admins are looking for cloud-hosted LDAP alternatives they can take advantage of. Let's take a look at some of the options available.
LDAP With JumpCloud
JumpCloud operates an LDAP-as-a-Service solution.  Their imaginatively-named Cloud LDAP service is a globally distributed network of OpenLDAP servers that IT admins can leverage by pointing their applications and storage infrastructure to the network.
Managed devices and applications can connect to JumpCloud's servers with secure keys and then authenticate and authorize their user logins. This alleviates the need for an LDAP specialist, saving organizations on maintenance costs.
Azure AD Connect
Azure AD Connect is Microsoft's tool that's meant to replace LDAP for cloud authentication.. Azure AD Connect integrates your on-premises directories with Azure AD, providing a common identity for accessing both cloud and on-premises resources.
A key feature of Azure AD Connect is "pass-through authentication". Pass-through authentication is an LDAP alternative that allows users to use the same password on-premises and in the cloud, but doesn't require the additional infrastructure of a single centralized network environment.
Replace LDAP With SecureW2's Dynamic Policy Engine
Historically, LDAP was imperative since there weren't any alternatives for the storage and retrieval of sensitive information for network authentication. However, standard LDAP traffic is not encrypted, leaving it vulnerable to cyber attacks.
As cloud-based environments are becoming the norm because of the numerous security, user experience, and management advantages. Most LDAP environments cannot adapt as the barrier to transition to the cloud is too big. Enter SecureW2.
SecureW2 is the industry's only solution that supports SAML identity providers, while simultaneously enabling efficient certificate-driven authentication and identity lookup, all in the cloud. Our Dynamic Policy Engine can directly replace LDAP, while replacing the reliance on on-prem servers, with any cloud based directory.
Dynamic Cloud RADIUS is the only cloud RADIUS that can directly reference cloud identity providers like Google, Azure, and Okta. This is beneficial in a few key ways; the first is an added redundancy layer as the directory is checked after the CRL is referenced, providing positive confirmation that the user is authorized, while also confirming that their certificate is still active.
The user lookup feature also supplies another advantage. Due to the added ability to reference the directory directly, you can reduce the update interval of the CRL with no added security risk. The directory check is performed via a lightweight API, so authentication times become faster, not slower.
Using our solution can completely eliminate the need for LDAP and those costly on-premise servers.
Certificate-based LDAP Authentication for Cloud Directories
Today, digital x.509 certificates have replaced credentials as the go-to authentication mechanism for many applications. As you can easily create SAML applications to authenticate and enroll users for unique certificates, LDAP becomes unnecessary .
SecureW2 offers a turnkey Cloud PKI solution, a Cloud RADIUS, and the industries #1 rated certificate delivery platform that can be integrated into any environment and enable certificate-based authentication in a matter of hours.
SecureW2 works with all SAML-based Cloud Identity Providers, so you don't have to worry about any headaches associated with the integration process. If you're ready to make the transition to better security, check out our pricing here.