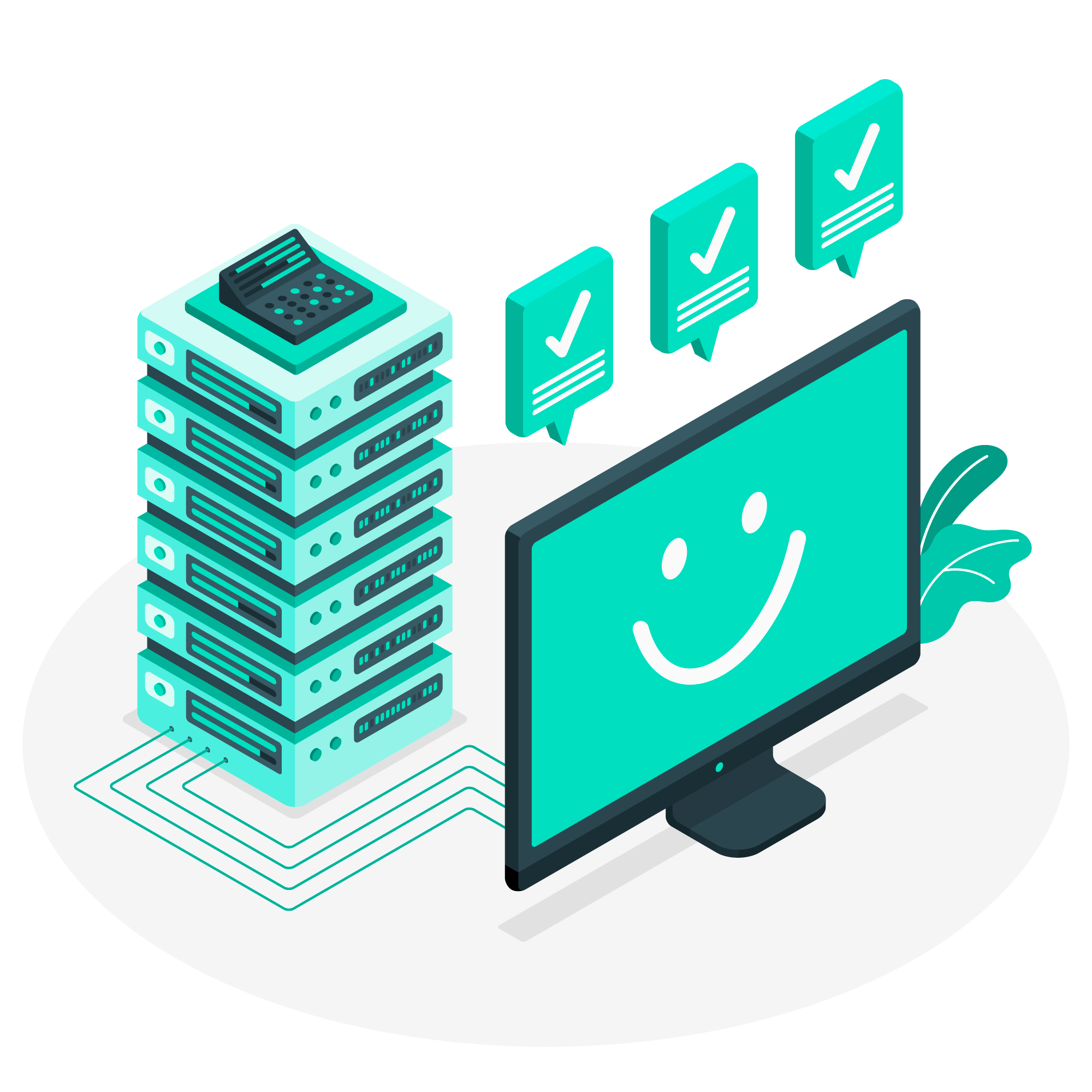 Is There a FreeRADIUS GUI?
RADIUS server security is the core of modern network security architecture. Often, an IT department will first look to implement an open-source RADIUS solution, such as FreeRADIUS. FreeRADIUS is an excellent foundation for a RADIUS / AAA server, but the everyday IT administrator may run into roadblocks due to a lack of a graphical user interface (GUI).
Does FreeRADIUS have a GUI?
No, FreeRADIUS doesn't have a native graphical user interface. Without additional modules or third-party solutions, you'll need to manually manage the RADIUS server via command line.
Obviously, that's not a tenable long-term solution. If your RADIUS client is too difficult to manage, it will be neglected and lead to more risk than simply using an inferior form of authentication security.
In order to facilitate easy, painless RADIUS server management, we high recommend you use a RADIUS platform with a GUI and native management functionalities. These systems vary in utility and expertise requirements, but all allow for a lower barrier to entry for a RADIUS solution. Scroll down below and we'll cover a few of the commonly used FreeRADIUS GUI solutions that we've seen in the field.
RADIUSdesk
RADIUSdesk is an open source web-based management system that works with FreeRADIUS. It's fairly feature-limited compared to typical cloud RADIUS services, but that's the "cost" of free software. If you're confident in your ability and just need a GUI to streamline your workflow, RADIUSdesk might be the answer.
And, while you can pay for consulting services, the other hidden cost of using free software is the lack of support. RADIUS can be daunting to inexperienced admins, and the penalty for failure in such a critical piece of security infrastructure is very high. Part of what you're paying for in a managed RADIUS service is the 24/7 support and peace of mind that RADIUS experts are on standby to fix problems as they arise.
daloRADIUS
DaloRADIUS is a web application that is used to manage a RADIUS server and can theoretically manage any RADIUS; however, it is mostly configured for FreeRADIUS and its database structure.
Unfortunately, the project is considered dead. It hasn't received updates since approximately 2007; it was included in this list to spread awareness that it is outdated and probably vulnerable.
TekRADIUS
TekRADIUS is a RADIUS management software by Kaplansoft. It's a good DIY option for RADIUS management, as it has a GUI and most of the features you'd find in a managed RADIUS service. It's limited to Windows, so many companies will find that it is not a full solution for their network security requirements.
TekRADIUS does require paid licenses, but you get access to support and updates as a result. It's worth mentioning that, despite the inclusion of a simple GUI and ample documentation, TekRADIUS requires complex configuration and a thorough working knowledge of 802.1X , so it's generally not recommended for novices.
Cloud RADIUS
SecureW2's managed cloud RADIUS service, aptly named "Cloud RADIUS", is likely the best solution for admins looking for a RADIUS GUI. Of course, our managed cloud RADIUS server (and complementary PKI) is so much more than just a UI – it's an intuitive management console, device onboarding platform, certificate lifecycle management platform, in-depth accounting and reporting tool, access-policy manager, and everything else you might need to secure a WPA2-Enterprise network.
If you're intent on keeping your own FreeRADIUS installation – no worries. Our vendor-neutral 802.1X security suite is compatible with most major players, including FreeRADIUS. We can augment your current network infrastructure with the components necessary to finish building a secure RADIUS management platform (or go a step further and deploy an ultra-secure RADIUS that supports certificate-authentication using our turnkey PKI).
When you're ready to improve the UI (and UX) of your RADIUS management, head over to our pricing page! We have affordable options for organizations of every shape and size.